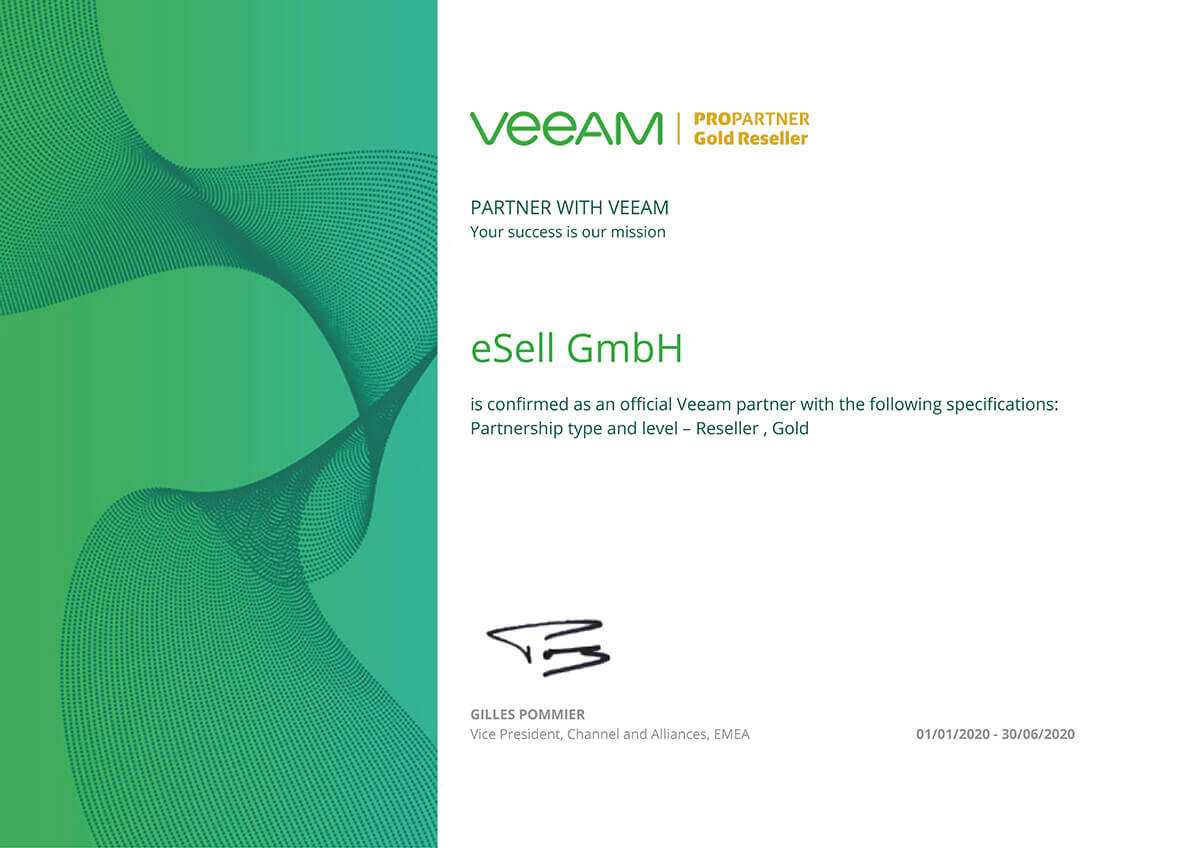 Veeam develops pioneering products for data protection and management in virtual environments. By using Veeam, customers can reduce costs, minimize risk and take full advantage of the opportunities that virtualization offers.
Regardless of the virtualization technology (VMware and Microsoft), Veeam provides solutions for backup & replication of virtual machines, powerful real-time monitoring, performance analysis and efficient management of physical and virtual infrastructures.
eSell has a long history of successful and solid partnership with Veeam. Due to the successfully completed projects and the continuous training of our employees, Veeam confirmed us also for the first half of 2020 the partner status "Propartner Gold Reseller". Just a few days ago, three of our employees participated together with TechData in a Backup & Replication Training in Barcelona under the direction of Jens Henkies.
In the coming years we want to expand this partnership further in order to be able to offer our customers the best possible solutions.