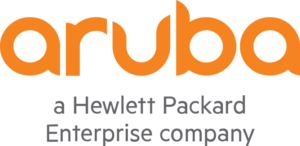 The limits of intelligence are being rethought
Mobile, IoT and cloud technologies are essential for a future-ready enterprise. The eSell accelerates this transformation with smarter networks that feature transparency and predictability. Infrastructure services are delivered as software via the public or private cloud. This creates opportunities for secure connectivity through mobile and IoT devices.
As a Hewlett Packard Enterprise company, Aruba is breaking the previous boundaries of intelligence with mobility and IoT solutions for businesses of all sizes around the globe. With our IT solutions, companies are equipping themselves to meet the expectations of the "GenMobile" – a generation of smart users who use cloud-based business applications for every aspect of their work and life. At the same time, they are exploiting the potential for transforming business processes that results from the deep insights they gain.
With infrastructure services delivered as software via the public cloud or private cloud, Aruba creates opportunities for secure connectivity through mobile and IoT devices – under one roof. Aruba helps IT professionals design networks that address change and move away from the vendor-specific and particularly expensive-to-operate infrastructures originally designed for fixed physical network connections between enterprise offices.
The eSell is a distinguished Aruba Networks Gold Partner with several certified and highly specialized experts. Our specialists are recognized by Aruba Networks as experts and consultants for Aruba Networks solutions. Therefore, you can rely on our technical expertise and extensive experience to accurately understand your business needs and plan, implement and manage an Aruba Networks-based solution that fits your requirements.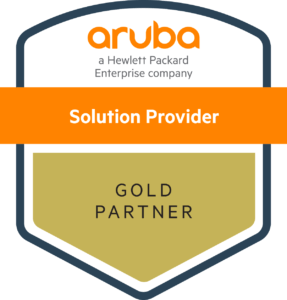 Zero trust security for the Intelligent Edge
Full visibility, control and enforcement to keep your enterprise network protected from the latest security threats.
AIOps solutions for IT
Automated troubleshooting and visibility for better network performance and IT efficiency.
Unified Infrastructure Solutions
In most organizations, infrastructure complexity and downtime lead to concerns about productivity and user experience. Aruba's "Unified Infrastructure" – a key component of Aruba ESP – provides a comprehensive solution for this: from wireless to WAN, from branch to data center, from campus to cloud.
Your direct contact to eSell GmbH
You need information or a concrete offer for your project with aruba Networks? Write to us!