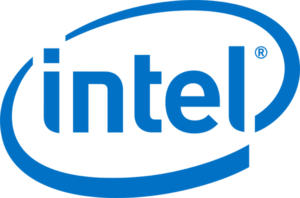 Your solutions. Technology from Intel. Joint success.

Intel® know most because of your processors. But Intel is also active in many other areas. With your inventions, you are constantly pushing the boundaries of digital technology to make new and fascinating experiences possible for the economy and society, and ultimately for every individual in the world.
By unlocking the potential of the cloud, the ubiquity of the Internet of Things, the latest advances in storage technology and programmable solutions, and the promising 5G network with Always-on networking, Intel is revolutionizing entire industries and contributing to solving global problems. With its leading role in corporate policy, diversity, inclusion, education and sustainability, Intel creates value for its shareholders, customers and society.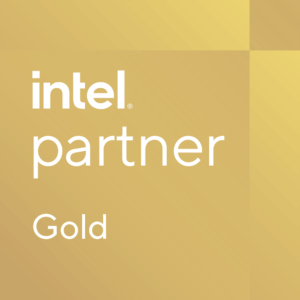 Intel® Core™ Processors of the 9th generation
Computers with the new Intel® Core™ 9th-generation desktop processors deliver high-end performance for your mainstream customers and competitive computer gamers. With up to 8 cores, 16 threads, 5.0 GHz clock frequency and 16 MB cache, the 9th generation Intel® Core™ desktop processors are predestined for gaming. When you purchase the latest Intel® Core™ processors from authorized Intel®-distributors, you can earn 40 to 100 bonus points.
Intel® Optane™ Storage
® Core™ i5+, i7+ and i9+ platforms of the 8th generation with Intel® Optane™ memory, you can configure high-performance computers and offer fascinating new PC functionality to your customers.
Solutions for the education sector
Intel® helps you build comprehensive classroom solutions that bring learning to life. Ask the right questions to provide the right solutions. Take advantage of Intel® Technology Provider's marketing and sales tools, training offerings, product comparisons and promotions for successful sales.
New PC – Lower costs!
In order to stay ahead of the competition and keep pace with demanding customers, small businesses need digital technology and tools appropriate to the tasks at hand. Support the success of your smaller business customers with new computers with Intel technology.
Computers for Enthusiasts
Use Intel written marketing material to boost sales to computer enthusiasts. Use the resources and demonstrate the impressive performance of the ultimate gaming and content creation platform with Intel® Core™ X processors.
Intel Unite®: The basis for smart online collaboration
A smart, networked meeting area, equipped with a mini-PC with Intel® Core™ vPro™ processor and Intel Unite® software, brings everyone together quickly and effortlessly, no matter where they are. Expand your offering with solutions that redefine teamwork.
Your direct contact to eSell GmbH
You need information or a concrete offer for your project with Intel®? Write us!